ATENCIÓN: Los items aquí encontrados tienen sus stats maximizados, en el juego varían y muy posiblemente no los encontrarás perfectos.
El Martillo Raculo puedes dropearlo en el Laberinto Cofre de Armas. No sabes pasar el laberinto? Echa un vistazo a este videotutorial.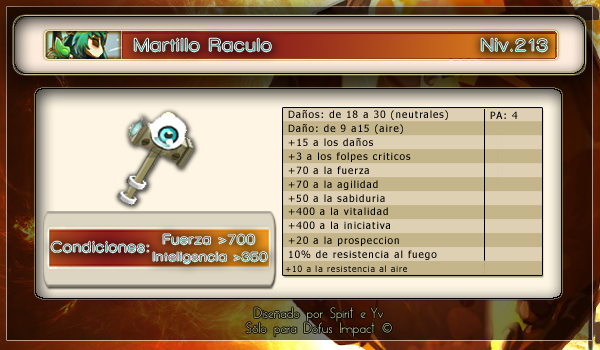 El Martillo Golornado podras conseguirlo en La Colmena de los Golosotones.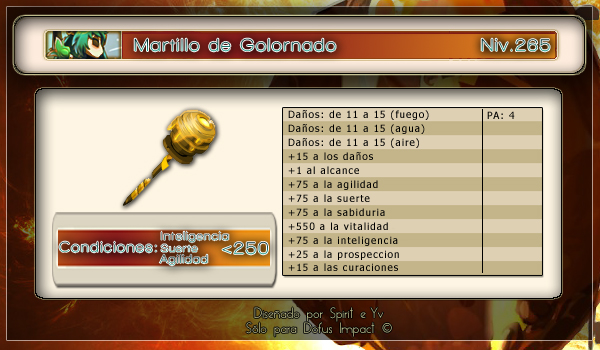 El Martillo Reina puedes dropearlo en la Mazmorra Kefriho.
Ad blocker interference detected!
Wikia is a free-to-use site that makes money from advertising. We have a modified experience for viewers using ad blockers

Wikia is not accessible if you've made further modifications. Remove the custom ad blocker rule(s) and the page will load as expected.